Caxterway CottageThank youA lovely place we had a great weekend!
24/02/18 Sue Matthews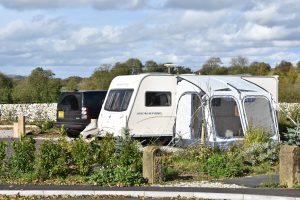 When you book to stay at our caravan park, you'll be getting so much more than just a pitch. In addition to the fantastic location in the heart of the Peak District, the stunning views of the surrounding countryside and plenty to do on your doorstep, you'll have access to the following facilities:
Water supply to each pitch

Electricity to each pitch

Wifi

Immaculate toilet and shower facilities

Hairdryers

Washing machine and dryer

Communal kitchen and lounge

Games room complete with a pool table and a TV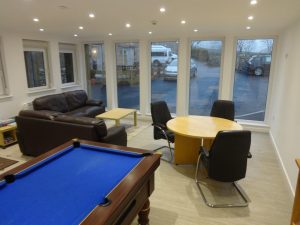 And the best part? It won't cost you a penny extra as they're all included in the price you pay when you book!
The 11 pitches are uncrowded and have enough space to take a caravan, awning and car, with some slightly larger pitches to accommodate motorhomes. Well behaved dogs are also welcome!
Being situated in the village of Chelmorton, the site is perfectly located. For those who love the outdoors, there is plenty to enjoy in the beautiful Peak District countryside. It is an ideal base from which to explore some of the areas best walking routes and cycling trails, including the Tissington and Monsal cyclepaths.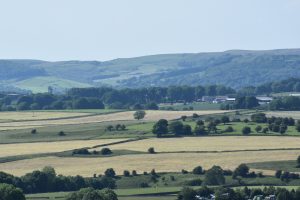 For those of you who need a bit of retail therapy, there's numerous independent shops, boutiques, cafes and pubs to enjoy in the nearby market town of Bakewell and the spa town of Buxton.
Chatsworth House provides a delightful day out for all the family and is just a short drive away. The areas favourite pub, The Church Inn, serves up delicious homemade food in a cosy setting and is less than a mile down the road.
With all these fantastic extras included as standard, these high spec pitches are unsurpassed! If you're looking for a couples or family retreat in wonderful surroundings, you'll find it here at Farditch Farm Caravan Park. So what are you waiting for, visit our contact us page here and enquire today!
The caravan site opens 1st March 2018.
All extras included at Farditch Farm Caravan Park
Caxterway CottageA wonderful, warm, spacious, comfortable cottage. Perfect for our family gathering.We've had a very happy time and would like to stay longer ................We have visited Bakewell, had Sunday lunch at the Church Inn in Chelmorton (to be recommended!) and spent an extremely muddy day in Dove Dale , walking over the hills from Ilam Hall to the stepping stones approaching which the river had flooded it's banks - so much fun for both adults and children
20/02/18 Diana & Carl Riley and family (Chelford, Cheshire, Marple, Lightcliffe, Yorkshire)
Caxterway, Redhurst & Pippenwell Cottage'sBeautiful house x 3. Perfect for our family winter getaway, 19 Adults and 4 BabiesSnowy walk to the pub in the village, trips out to Buxton, Bakewell, Chatsworth House, Cromford Mill.Excellent, will recommend !
5/02/18 The Denby's (Yorkshire, Lincolnshire, Nottinghamshire & Surrey)
Staying with us this summer? Experience the unique local tradition of Well Dressing
Well Dressing
is said to have been brought to the area by the Romans or the Celts and has been practised in the same way it is today since the 1800s. The tradition is kept alive by dedicated groups of volunteers and consists of wells being decorated in designs lovingly crafted by hand, using petals, clay and coffee beans, amongst other items. You can view these stunning displays and experience a slice of authentic local culture from May to September. It's a great chance to explore some of the Peak Districts' most picturesque towns and villages.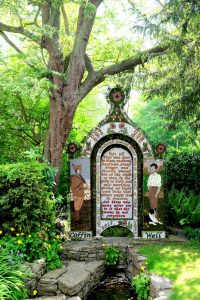 Here are some of the Well Dressing events coming up this summer
If you haven't yet booked your stay with us, don't delay as availability for this summer is already limited! Whether you're coming as part of a large group, as a family or a couple, we have holiday cottages to cater for all. Aside from Well Dressing, there' so much to see and do in the Peak District. With some fantastic walking and cycling routes on our doorstep as well as the wonderful, must see stately homes of
Chatsworth House
and
Haddon Hall
.Click
here
to view our cottages.
Well Dressing in the Peak District
Spring is around the corner!
The Peak District is a year-round destination, with so much to see and do whatever the weather. But spring can be particularly spectacular as the landscape is bursting with new life.What better way to see the new season unfold than by taking part in the annual Snowdrop Walk at Hopton Hall. Each day between 1
st
February and 4
th
March, you can amble through 5 acres of enchanting woodland and marvel at the first signs of Derbyshire spring. There's also a café serving warming soups, cakes and more. It's a day out that the whole family will enjoy.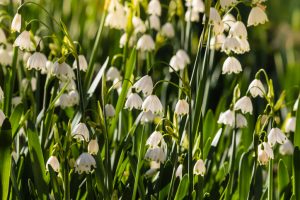 Stay in luxury
Looking for group accommodation with plenty of space? Or perhaps you're searching for a cosy cottage for two? Our
Farditch Farm
and
Endmoor Farm
holiday cottages cater for groups of all sizes. And there's no need to leave your four-legged friend behind, as all of our cottages are
dog friendly
!To make your visit even more special, stay at one of our holiday cottages during selected dates in February and March and enjoy discounted rates with one of our current offers! Be quick, as these won't be available for long. Find out more by visiting our offers page
here
.
Hopton Hall Snowdrop Walk
Moor CottageLovely Cosy Cottage.A perfect New Years Breakwill be back! X
3/1/18 Clare, Andy & Robin (North London)
Moor CottageExcellent location and lamb Christmas dinner X
26/12/17 Jenny & David (St Saviour Jersey, Channel Islands)
Tagg CottageLovely cottages and surrounding areas, perfect place to celebrate the New Year.Many Thanks
2/01/18 The Dyer Family
Tagg CottageBeautiful cottages and location.Feels like home from home will definitely come back
22/12/17 The Jones Family